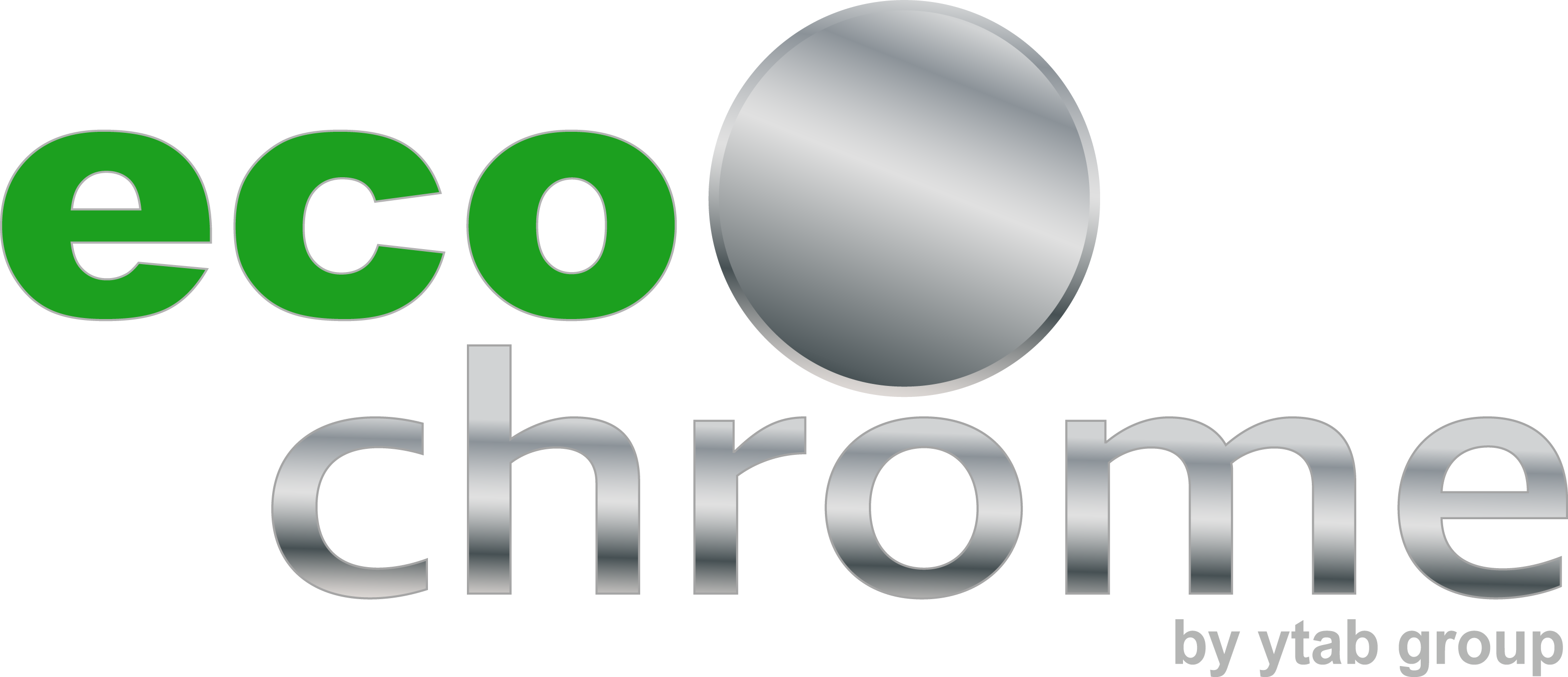 YTAB ecochrome – the new quality chroming process
The new environmentally friendly process. The easier way to make your company environmentally friendly.
YTAB now launches a new green, environmentally friendly chroming process.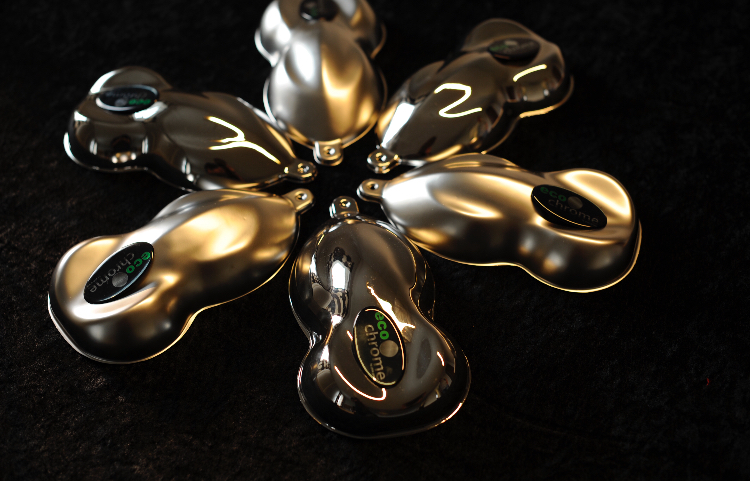 Ecochrome is a Green Chroming Process that eliminates the Cr 6+ used for conventional wet electroplating processes.
This environmentally friendly ecochrome process deliver fantastic results without any waste water treatment, sludge or solid residues in the chrome process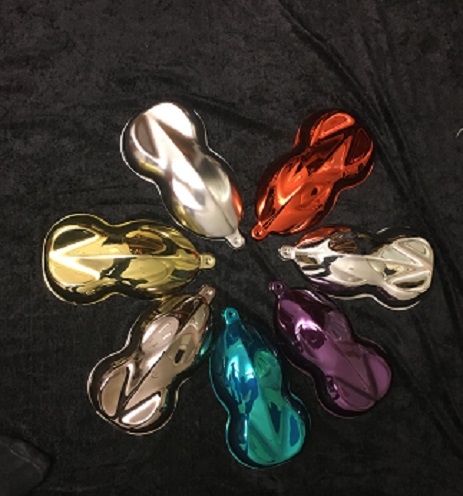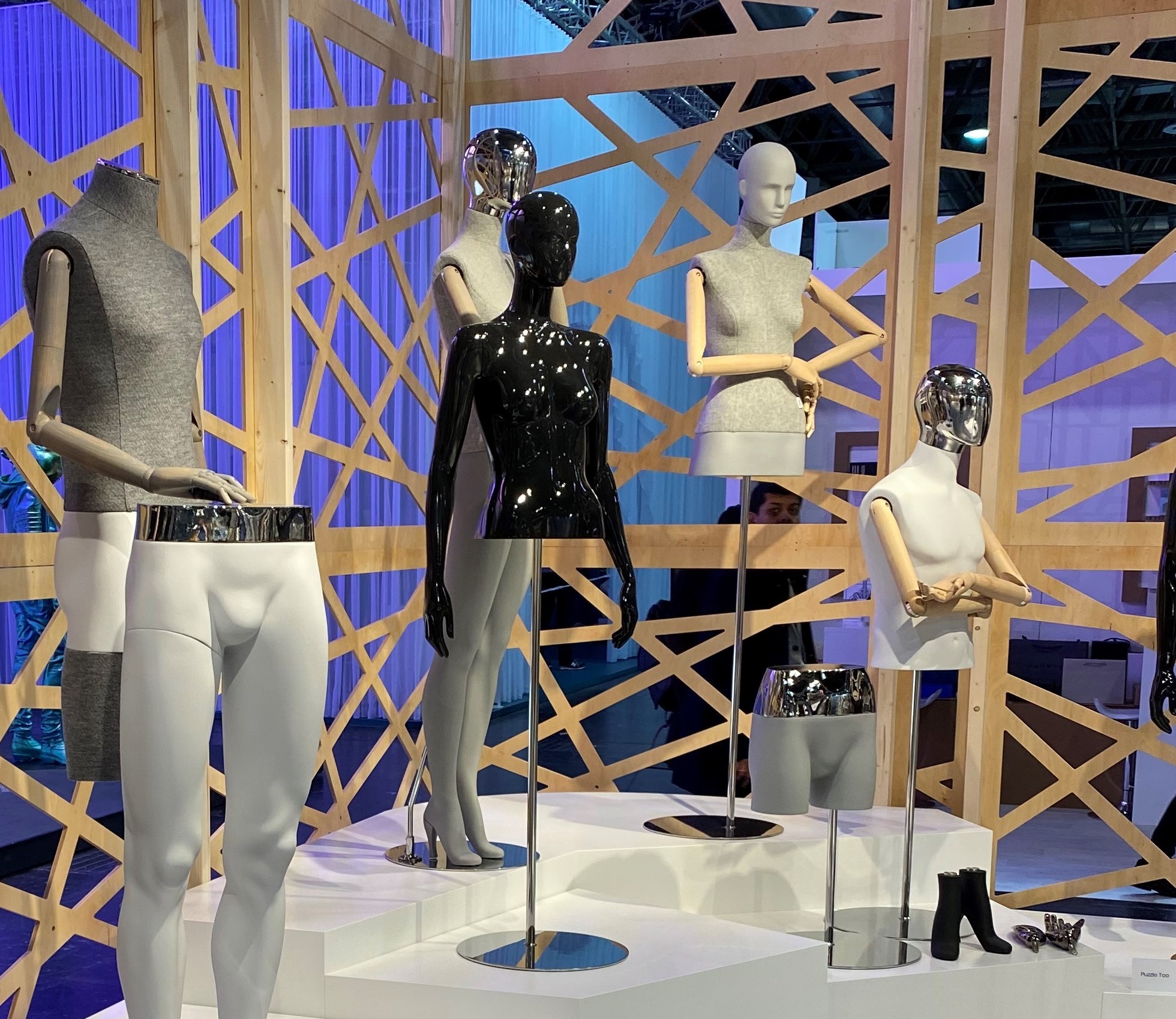 The environmentally friendlyness is due to low energy consumption and the avoidance of special waste and air pollution. (Zero VOC's)
Ecochrome - just pure chrome
The absence of corrosion risk is one of the main advantages of the ecochroming process. No copper, no nickel, just pure chrome in the chroming layer. A process that provides good adhesion on different thermoplastics and light metal alloys substrates. Ecochrome simply provides excellent resistance in corrosion- and humidity tests.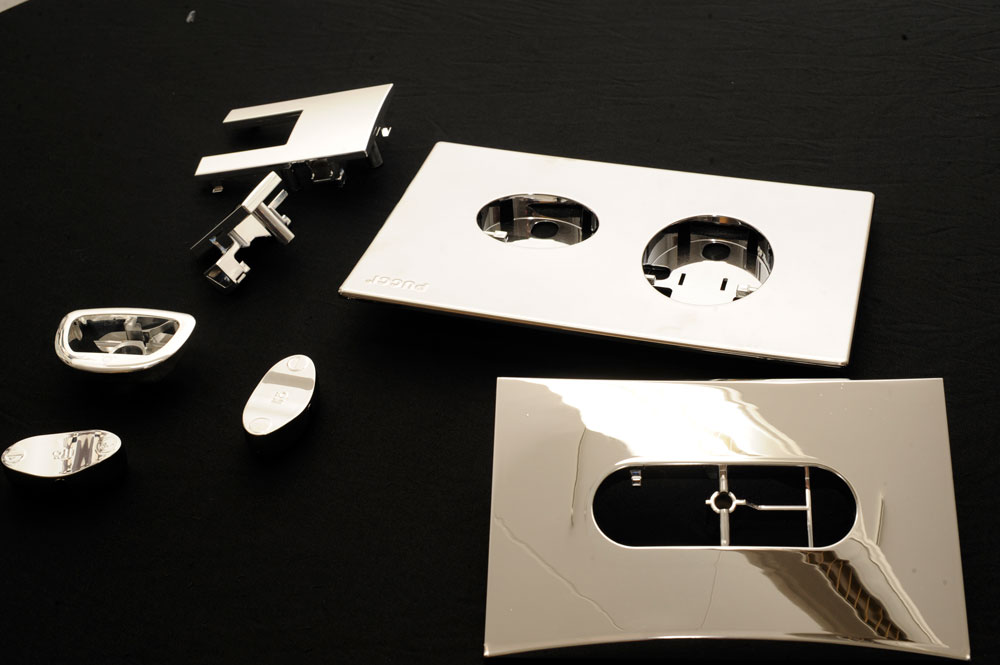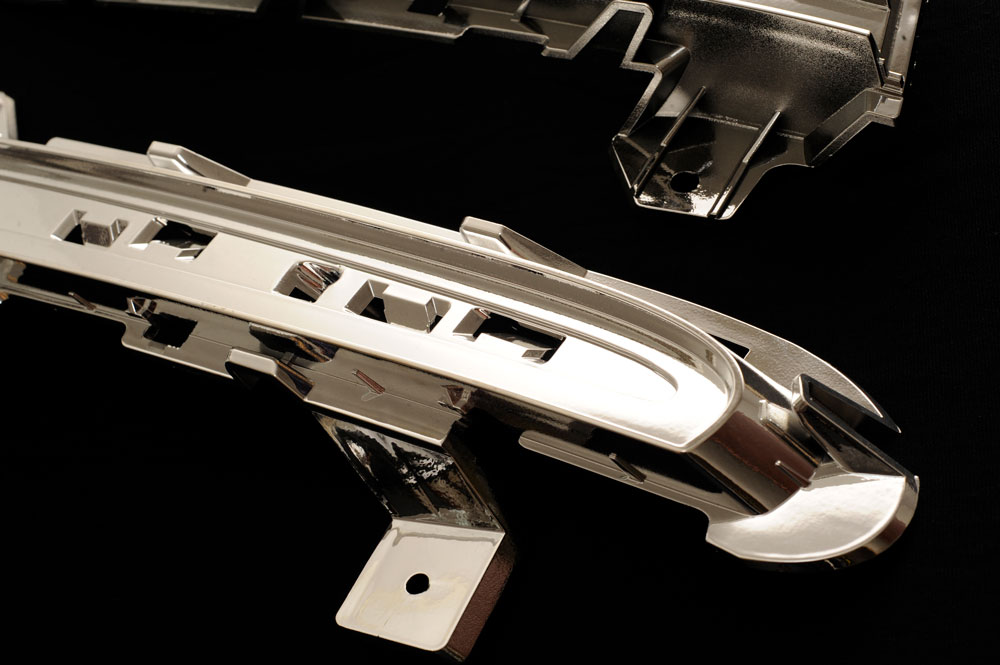 Ecochrome - fully recyclable
All parts coated with ecochrome are fully recyclable.
Ecochrome can be used on a wide range of plastic such as:
ABS
ABS-PC;Noryl (PPO)
Polypropylene (PP)
Polyamides (PA)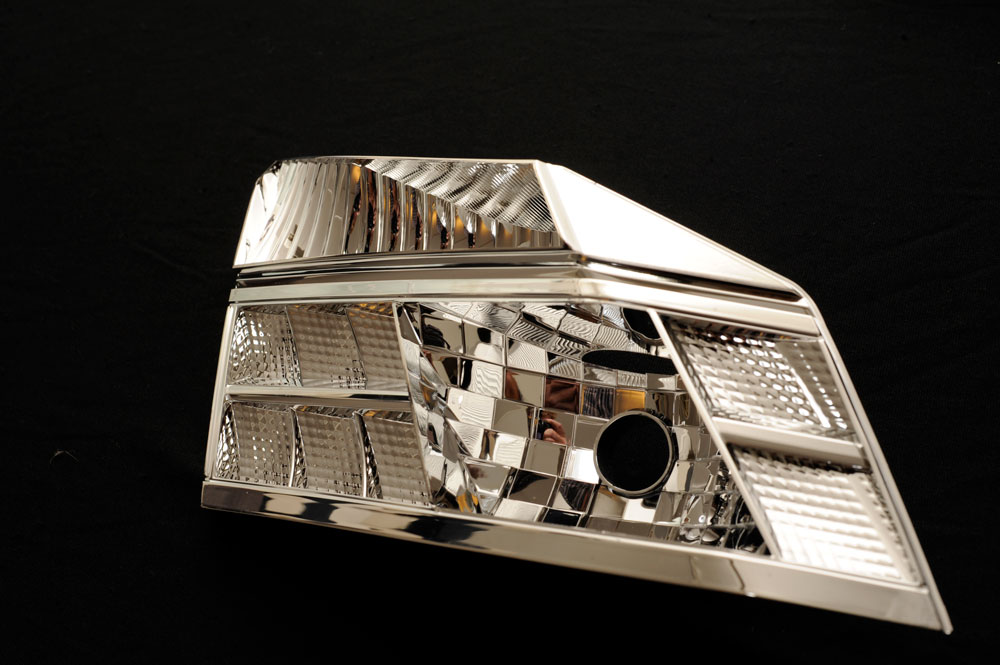 A wide range of possibilities
Ecochrome consists of a two-layer system that combines a non-solvent Zero VOC's UV curing basecoat layer with a high performance pure chrome layer. The base coat serves to equalize irregularitie of the molded plastic substrate with a high glossy "levelled" finish.
Together with the traditional bright, satin or blackish chrome finishing, ecochrome offers the possibility to obtain stainless, golden, ruthenium och iridescent finishing which gives the ecochrome process the possibilities to a wide scope of applications in the decorative field.